Waar and The Legend of Maula Jatt are years and worlds apart from each other. While one was an action-packed thriller set in today's Pakistan, the other seems to be an adventure drama set in medieval Punjab and loaded with action. While one had Range Rovers and M4s, the other has horses and Gandasas. And finally, while Waar had Shaan and Ayesha Khan in the lead roles, The Legend of Maula Jatt stars Fawad Khan and Mahira Khan.
When the teaser of Maula Jatt came out, we, at Galaxy Lollywood, must have watched it a gazillion times because, after a while, we had started analysing it on a next level. We could almost pick up on the director's thought process behind certain themes and the teaser too had started revealing itself. We had started seeing Waar in The Legend of Maula Jatt.
There are few shots in the teaser of The Legend of Maula Jatt that are so identical of certain shots and scenes in Waar, that you can't simply deny the resemblance. Some of Bilal Lashari's signature shots perhaps. While at one hand they give an insight into Bilal's process of capturing certain settings, themes, and even actors, these may also reveal a bit about the content of the film itself. Let's take a look.
1. The Arrangement Walk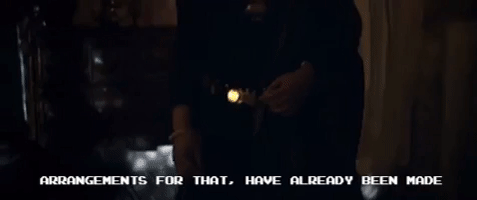 This scene featuring Humaima's little walk is so similar to a scene from Waar where Meesha Shafi and Shamoon Abbasi's characters meet and discuss preparations for a terrorist attack.
The scene was also part of Waar's theatrical trailer and it is actually the way Humaima is captured walking that makes us feel that at any point, she would start saying, "Arrangements for that, have already been made."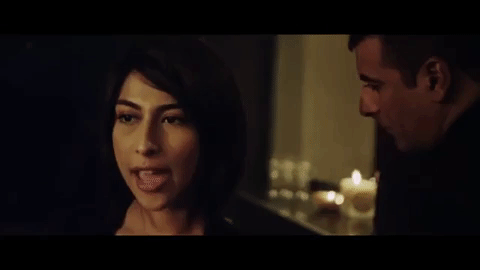 Now, in Waar, Meesha Shafi played a R&AW agent, and her character was this calculated planner whose looks can be deceiving and who has a game of her own. From the looks of the teaser, Humaima's character seems not much different either. It has a very dark feeling and her presence screams 'manipulation' on screen.
2. Lift Your Face Up Baby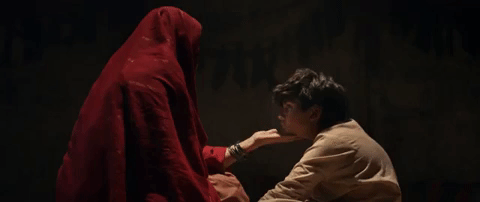 If you don't agree with us on the Humaima-Meesha scene, the similarities in this one are pretty obvious and simply undeniable. While the 'face-lifting' scene in Waar showed a disturbing side of the entire terrorist business, the similar scene in Maula Jatt has more mystical vibe to it.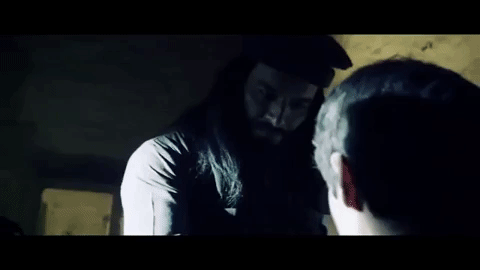 So, what could this scene be about? Is it a flashback that takes us to Maula Jatt's past, or something even deeper. Only time would tell.
3. Not Dead Yet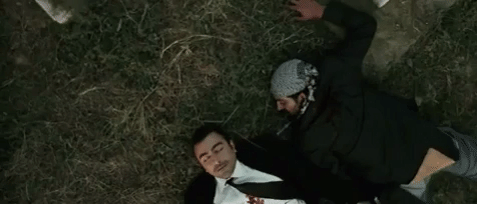 Now this one isn't as similar as the other two, but you can see what we are talking about. The one above was actually the last scene of Waar's first look teaser which left us desperately wanting for more. The scene below, on the other hand, introduces us to the looks of Fawad's character for the very first time in the teaser.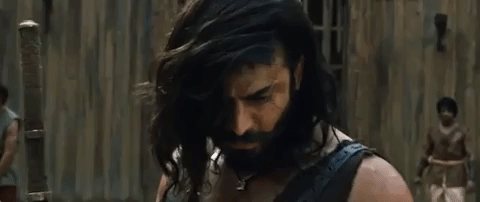 The similarity in both the scenes is how one, they are both focused on the lead characters of the films, and two, how the camera pans to their faces, zooms in, keeps zooming, and bam!
4. Hamza's "I'ma Kill that Bastard" walk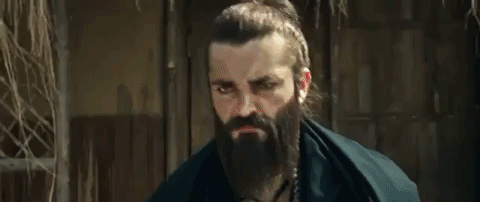 This scene looks intense. It depicts the terror of Noori Natt in the village. If you have seen the original Maula Jatt, you would recall how in its opening scene, a village girl is being chased by Noori Natt's brother on the horse, and as she pleads for help from some villagers they all start looking down and ignoring her pleads, all because it's Noori Natt's brother who is after her.
This Hamza Ali Abbasi scene looks like Bilal Lashari's take on the same thing. Notice how when Hamza is approaching the well in his rage, the villager quickly grabs his daughter and paces off.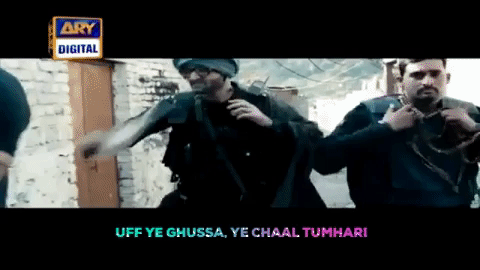 What's similar between that scene and the opening scene of Waar is Hamza Ali Abbasi's angry looks and his "Ima kill that bastard" walk. You see that too, right?
5. Fawad Khan's Surgical Strike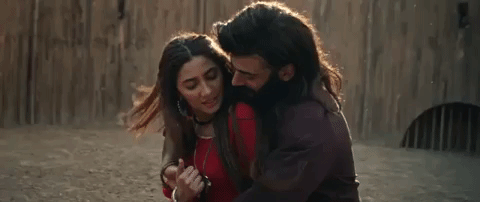 Now, this is our favourite. The first glimpse of Fawad and Mahira Khan romancing together on screen in what, 7, 8 years? And it is simply too good, the way Fawad is conducting "surgical strike" on Mahira from behind, the expressions on Mahira's face, their looks, the romance, everything is just too good.
But you know what it reminds us of? A very dark scene from Waar where the characters of Meesha Shafi (Laxmi) and Shamoon Abbasi (Ramal) are dancing in the backdrop of a terrorist attack on the police academy.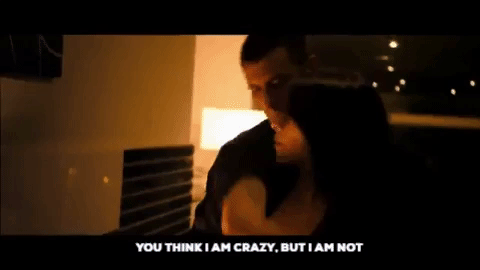 Ramal and Laxmi in that sequence are making subtle, romantic, dance moves on the song Mauje Naina Milke, and the entire scene was simply too powerful. Although Fawad and Mahira's scene doesn't look that dark, you can expect two things out of it. One, it could again be a dance sequence, and two, it may also be leading to a tension-heavy part of the movie.
So, do you also see any similarities between the two films, or is it just us? Tell us in the comments.