There is a new Pakistani movie ready to be released! Or is it? Social media has been abuzz with discussions ever since teasers of what appears to be a multi-starrer movie titled 50 Crore were released. The cast of the film includes names like Faysal Qureshi, Aijaz Aslam, Saboor Aly, Asad Siddiqui, Anoshay Abbasi, Mehmood Aslam, and Faryal Mehmood.
The teasers, which introduce all the characters through their mugshots, have been the trending topic of discussion on social media because of their rather blatant similarities with the popular Spanish Netflix show La Casa de Papel or Money Heist as it is known internationally. Is a Pakistani film really going to rip-off a globally famous show so openly? Or is it just a coincidence? As the netizens focus their attention on these topics of discussions, the real question has yet to be addressed – is 50 Crore even a movie?
A sudden announcement
The whole thing started with an article shared on Diva Magazine's website which claimed that some of the top names of the Pakistani television industry had come together for an upcoming film. The article was devoid of any concrete information about the film like who has produced, written, and directed it. After that, many social media portals began to post about this upcoming film and shared its teasers.
It has been a few days since the news of this upcoming film has been released and curiously, no official information about the film's team has been revealed as of yet. We know that television actors in Pakistan are huge stars in their own right but for a project, let alone a "big film project", to sell itself solely based on the cast and nothing else is quite baffling.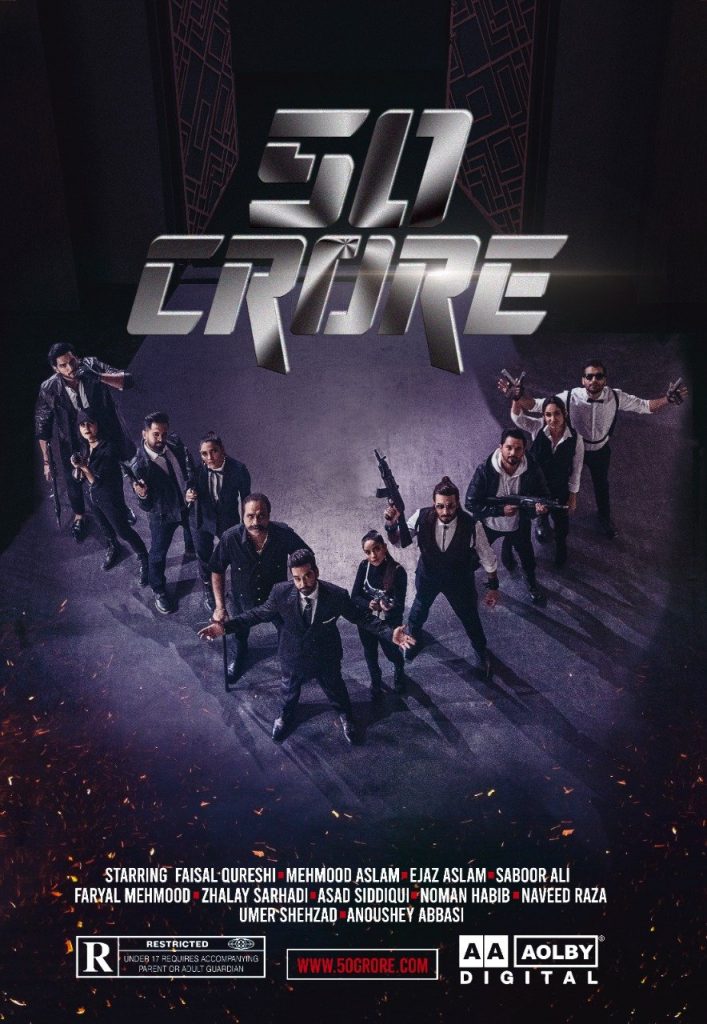 Another thing to be noted is that no any news or behind-the-scenes picture was ever released either by the cast or crew before these teasers dropped out of nowhere. Film projects are a big deal in Pakistan and they are usually announced through news or press conferences before having their teasers circulate on social media. The complete lack of any such thing for supposedly a huge Pakistani "film" is rather mysterious.
As the discussion around this film and the plagiarism claims against it take traction on social media, the stars associated with the project are now coming out in defense of it. Aijaz Aslam took to his Facebook and posted a video where he urged the audience to have patience and not judge the whole project just on a few teasers. Quite curiously, even he didn't mention the name of the "film's" writer, director, or producer.
Well, the reason could be because 50 Crore is not a film to begin with but rather an advertisement for an online shopping brand.
Not a film to begin with
Our sources have confirmed to us that 50 Crore, which is being labeled as this big film featuring big names, is nothing but an ad. An app for online shopping that is known for its big sales and elaborate marketing, decided to rope in many prominent names of the Pakistani television industry for an upcoming campaign. The result of that is this Money Heist inspired style of character teasers.
Our sources have also told us that this inspiration was deliberate. The ad has been heavily inspired by Money Heist and has been made to look Pakistani by giving the characters names based on cities of Pakistan instead of from around the world.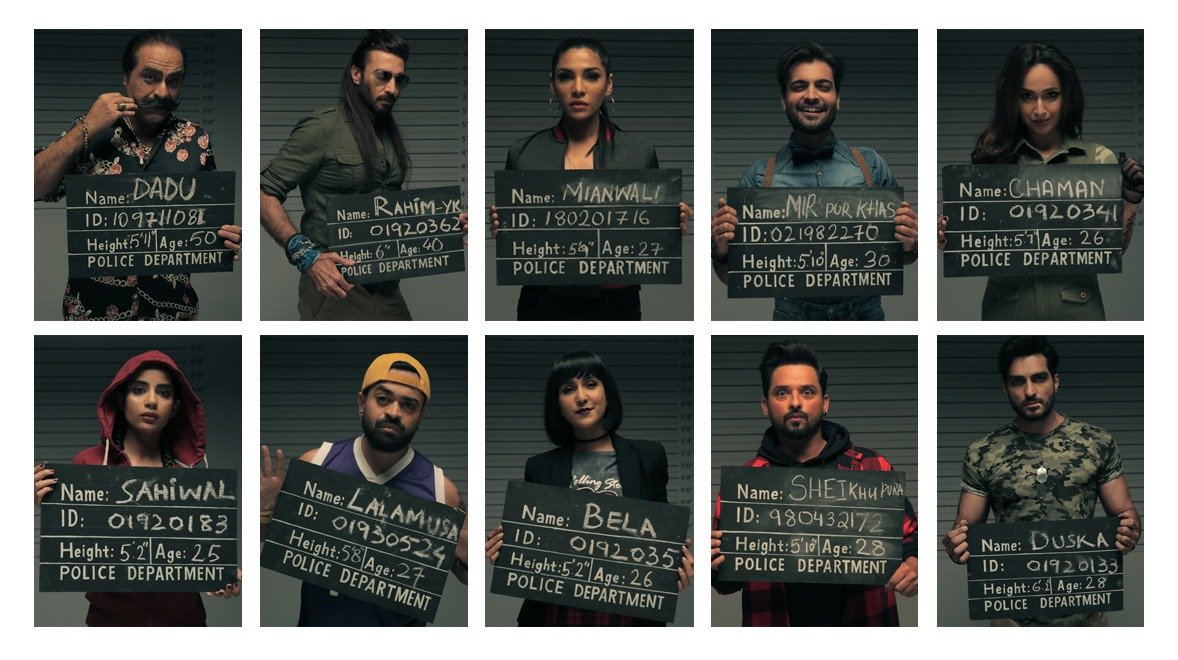 It's all marketing
Well, there you have it. 50 Crore is an ad that is a deliberate rip off of a popular television show, being promoted like a film. Why was it done so? The answer to it is quite obvious. With the way social media continues to point out the deliberately planted similarities between 50 Crore and Money Heist, and lamenting over the sad state of affairs of the Pakistani film industry that would rather rip-off popular shows than creating something original, the bottom line remains this – everyone is talking about it.
And that is what marketing and advertising are all about. The corporation only wants people to talk about their products. They can choose to do it by spreading the news that the advertisement for their product has been banned, or they can do it by making an ad that blatantly copies an internationally successful TV show, without even attempting to mask the similarities between the original and the copied material.
The real heist here is for the people's attention and the brand appears to have succeeded at that. Anyway, when the truth behind 50 Crore is revealed, don't forget you heard it here first on Galaxy Lollywood!