Pakistani drama industry has been the strongest of the entertainment industries in the country for a long while now. However, never before than 2020 have our dramas, both as a form of art and as a source of entertainment, been so thoroughly dissected. The content being served in our dramas has polarized not just the audience consuming the content but the makers of the said content as well. The conversations revolving around a "Pakistani Drama" were many and quite interesting as well. With all eyes on the Pakistani drama industry in the absence of any other form of entertainment, the Pakistani drama had a rather interesting year in 2020.
So, here's looking back to how Pakistani dramas fared in 2020, both on screen and their off-screen implications.
Too Long
Thematically speaking there was no one kind of drama genre that dominated through the year. However, there was one thing common to almost all the major dramas that aired in 2020: over-stretch. Many viewers complained about dramas being unnecessarily stretched and dragged to the point where the audience lost interest in the narrative. Dramas that aired on Geo TV specially were criticized for being too long. Raaz-e-Ulfat, Muqaddar, Bandhay Ek Dour Se, Meherposh are all dramas that had 30+ episodes while having a story that could've easily wrapped up within 28 episodes at best.
Pyar Kay Sadqay over at Hum TV was the channel's biggest hit of the year however, it was also criticized for being stretched in the middle. A fewer number of episodes would've made the drama crisper and made up for a few of the show's flaws.
Hits And Misses
Many dramas that aired this year trended high on social media. In terms of the views and ratings, Geo TV's dramas were ahead of other channels with dramas like Deewangi and Raaz-e-Ulfat trending high on Youtube with their every episode. ARY Digital gave Geo TV a tough competition on the ratings and the views with an added bonus of trending on social media as well. Ishqiya trended for many weeks on Twitter and Youtube. Jalan fetched the channel high ratings and views alongside the controversy. Pyar Kay Sadqay and Sabaat were Hum TV's two biggest offerings as they got both critical and commercial success for the channel.
There were some major duds that aired throughout the year as well. Despite having a cast made of rather strong actors dramas like Jhooti, Zebaish, Kahin Deep Jalay and Dil Ruba turned out to be huge disappointments.

Different Flavors
Nevertheless, more than the disappointments Pakistani dramas pleasantly surprised us in 2020 by offering different kinds of stories. Pyar Kay Sadqay, Kashf, Dushman-e-Jaan, Prem Gali, Ghissi Pitti Mohabbat, Bikhray Moti, Chalawa, Saraab, Sabaat; none of these dramas have anything common in them in terms of their stories and their execution. But all these dramas were praised for steering clear of the conventional path as they gave the audience either characters or storylines that felt fresh.
If Sabaat showed an empowered woman who refused to give up on her self-respect and dignity, Dushman e Jaan showed a man tortured by his guilty conscience. Chalawa offers supernatural elements in its story whereas Ghissi Pitti Mohabbat is Pakistani drama that makes fun of Pakistani dramas. Pyar Kay Sadqay blended the light hearted characters with a serious story and Prem Gali gives important social lessons through its light hearted tone. Kashf was a heartbreaking story about a woman both blessed and cursed by her ability to have a glimpse of the future and Bikhray Moti focused on the story of innocent children who have to suffer in life due to the absence of proper parental figures in their lives. Mushk stands out for having a story that feels out of the world yet grounded in reality and is really refreshing to watch due to its complete lack of conventional trope of being a saas-bahu saga. Saraab tells a story of a young woman suffering from schizophrenia but unfortunately, the drama suffers from the typical saas-bahu-saazish subplots.
Performances
Performance wise the year has been great. Some trusted actors gave memorable performances and some other actors established themselves as performers to look forward to. Yumna Zaidi gave two distinct performances in Pyar Kay Sadqay and Raaz-e-Ulfat and delivered two superhit dramas in the year. Although both of Sajal Aly's dramas had started last year but since their finales happened in 2020 she made her presence felt as one of the finest actors of the country in the first half of the year.
Urwa Hocane came back stronger than ever in Mushk. Hira Mani wowed both the critics and the audience with her phenomenal performance in and as Kashf. Mawra Hocane gave a performance of a lifetime in Sabaat. Sarah Khan as Miraal in Sabaat shed off her good girl image and embodied the character of the antagonist of the drama oozing with charisma and flare. Minal Khan's character in Jalan might have been a controversial character of 2020 but her performance won her much praise. Neelam Muneer's strong character in Bikhray Moti shone bright. Sonya Hussyn has the audience divided because while her performance in Saraab is nuanced and complex, her performance in Mohabbat Tujhe Alvida came across as a tad over the top. Same goes for Hania Amir in Ishqiya, where she delivered a solid performance, and in Dil Ruba, where she failed to make an impression. Ramsha Khan got criticism in Ishqiya but praises in Ghissi Pitti Mohabbat.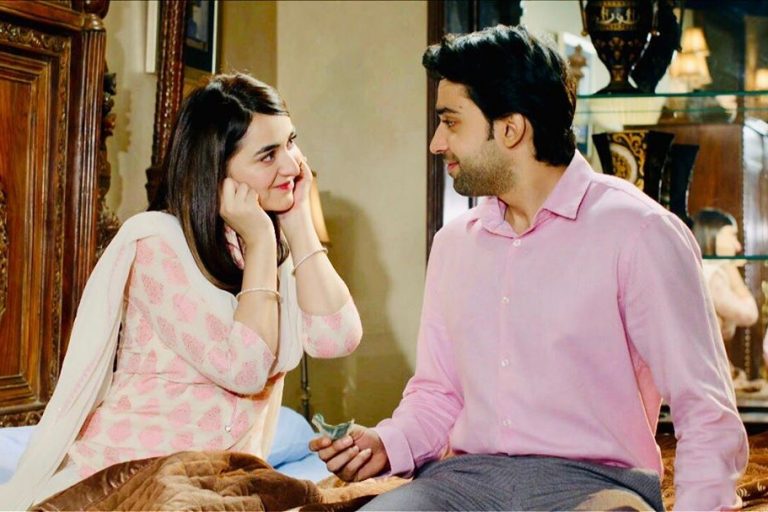 Bilal Khan as Abdullah in Pyar Kay Sadqay had him in a totally different avatar than his previous drama Cheekh and he nailed the character. Yeh Dil Mera and Ehd e Wafa ending in 2020 meant Ahad Raza Mir made his mark in 2020. Feroze Khan in Ishqiya gave another solid performance and proved why his fandom is loyal to him. Ameer Gilani was the new star of 2020 as his performance in Sabaat not only got him praises from the critics but saw a boost in his popularity as an actor as well. Sami Khan's distinct performances in Dulhan and Saraab, where he is almost playing a double role, cemented his position as a reputable and a respected actor of the industry. Faysal Qureshi delivered another strong performance in Muqaddar, as expected from an actor of his caliber.
Imran Ashraf made up for his previous blunder i.e. Kahin Deep Jalay by giving a layered performance in Mushk. Junaid Khan in Kashf shed off all his inhibitions and gave perhaps the strongest performance of his acting career so far. Mohib Mirza's character and performance in Dushman-e-Jaan got the audience's attention and made the drama into the success it was.
Comparisons And Controversies
2020 was also quite a controversial and rather complicated year for the dramas. The airing of the Turkish historical dizi Diriliş: Ertuğrul on PTV and it being endorsed by the country's Prime Minister made it into the biggest drama of the year. In a year where a Turkish drama was showing all the glory and the values of the religion while local Pakistani dramas were showing "controversial" topics like a man's extramarital affair with his sister-in-law (Jalan), a man lusting after his step daughter-in-law (Pyar Kay Sadqay), a man marrying the sister of his ex-girlfriend in the name of revenge (Ishqiya) led to a certain section of the audience vocally expressed their displeasure over the content of Pakistani dramas being made.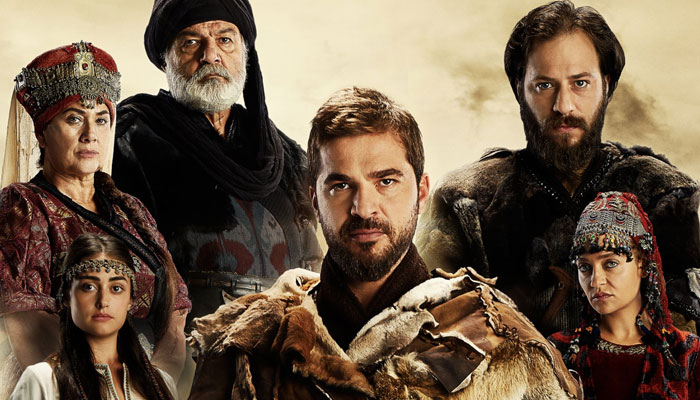 However, the very same dramas that got the most criticism and in one case an outright ban, turned out to be the biggest hits commercially for the channels. More people watched those dramas online, more audience tuned in on the channels when those dramas were on-air. This contradiction in what the audience was demanding and what it was practically consuming led to multiple discussions around the topics 'do creators make dramas that audience wants to see or does the audience have no choice but to watch what is being served to them?'
Not just Ertuğrul, the airing of two original web-series on Zee5 as well as many short films released on Youtube were also used as examples to point out what is lacking in the mainstream dramas this year. Churails was more a more controversial series but Ek Jhoothi Love Story was hailed as a true Pakistani drama that unfortunately had to be aired on an OTT platform as the channels no longer supported that kind of storytelling for their mainstream dramas.
Nevertheless, not just the audience but the drama makers and the actors themselves were divided on this topic. Some actors and producers said the dramas being made nowadays are only being made because they are what sell and make profit. While some other directors, writers, and actors lamented the fact that television in Pakistan has become a fully commercialized industry with little to no space allowed for any creative liberty.
Final Word
Controversial or not, good or bad; there is no denying the fact that the Pakistani drama industry was the only entertainment industry in this year that made sure television was not out of fresh content. Despite the troubling work conditions the cast and the crew of the dramas kept the cameras rolling for which they must be commended. The many discussions happening around the impact and importance of dramas that happened this year make us hopeful that maybe the coming year will be a better year for dramas in terms of the quality of content.
And that's a wrap! Here's a cheer to bid 2020 farewell and welcome 2021 with a new hope, a new positivity, and a new strength to see it through!