For decades now, there has been a very concrete idea of what a hero should be. Tall, dark, handsome, knight in shining armor types, to save the damsel in distress.
Now, as our drama serials move towards progressive stories with bigger issues than the classic saas-bahu conundrum, the damsels are saving themselves and the knights are becoming more humane and relatable.
Some actors, in particular, have been in our line of sight for doing roles that diverge from the 'usual' and playing lead roles in dramas and films that showcase a much more real and approachable type of man.
That phenomenon that Imran Ashraf is
Imran Ashraf is currently reigning over the TV screens and hearts of the entire country due to his stellar acting as Bhola from Ranjha Ranjha Kardi. Playing a mentally challenged character, Imran has delivered the ticks, quirks, and lines in a way that have taken the country by storm. Messy shalwar qameez, dirty hands and dribble over his chin, Bhola is far from the dashing personalities we are so used to seeing on our screens and yet, it can be counted as Imran's most applauded role to-date.
Bhola is not Imran Ashraf's first forray into unconventional characters. The versatile actor is also lauded for playing Shammo, a transgender on a quest to make a better life for himself. In Alif, Allah Aur Insan, Shammo is shown to be living with his guru and earning what he can through singing and dancing in people's homes, as the trans community in the country is largely forced to. Shammo, after being shunned by society decides to go out in the world in search of 'halal rozi' to support his family. The character was real, raw and took great courage to play and Imran did justice to the role.
The sensitive hero – Adnan Malik
The actor's most recent project, Cake, was an artistic marvel that received critical acclaim all over the country and now, due to Netflix, even across the border. Malik played the role of Romeo, a Pakistani Christian who's signature was checked shirts and pastel bell-bottomed pants. Romeo is shown to be a quiet, charming and sensitive person with a strong past and a stronger sense of ethics. He is shown wearing pink shirts and putting nail polish on one of the lady's hands, an act of defiance in the world of macho heroes.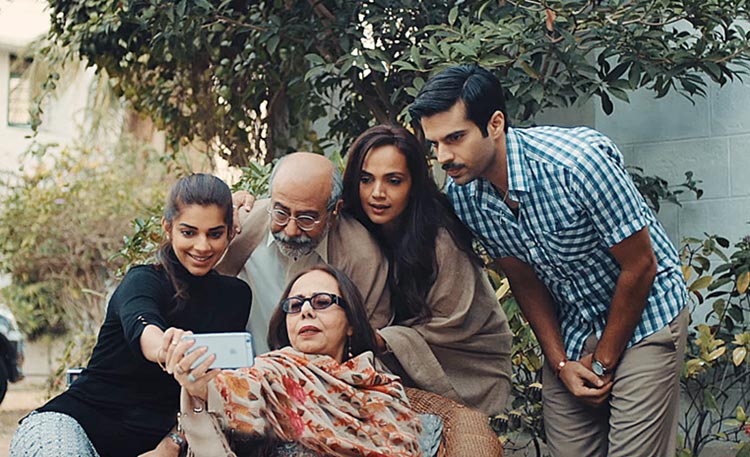 In an interview with the Good Times, Adnan himself talked about the situation as such, "In the Subcontinent, we have always depicted the hero as an alpha male. I do not believe that a grown-up, spoilt momma's boy, who is perpetually angry, picks fights easily, and chases women relentlessly, is a "hero" in this day and age. We need to redefine the "hero" for the twenty-first century. In my mind, he is a man who is strong, kind, supportive, emotionally intelligent, and a believer in gender equality. Romeo is such a hero and very much a man after my own heart". That in itself sums up our entire idea.
The versatile Zahid Ahmed
Another actor who has recently been making rounds all over the internet is Zahid Ahmed. The actor is all set to play the character of Sameer in his upcoming drama Ishq Zah-E-Naseeb. The catch? Sameer has split personality disorder and switches into Sameera whenever the going gets tough. The character seems like somewhat of an anti-hero from the teasers and we see Zahid, putting on makeup and marching into a role that is quite different from what we usually see on our screens.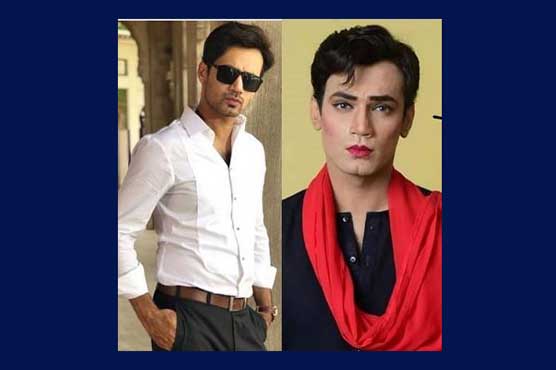 The unapologetic Yasir Hussain
Another actor with all kinds of roles under his belt, Yasir Hussain will be seen this Eid in another unconventional role. The actor will be part of a telefilm, Help me, Durdana and all over social media we've seen pictures of a made-up saree clad Yasir, playing Durdana.
The actor also faced extreme backlash as people questioned him on playing a role that was meant for a trans person. But we've done a whole another article on that which you can find here. Long story short, Yasir will be playing the character of his own mother in the play, which is unheard of in the industry. We've yet to see what becomes of the telefilm but Mrs. Doubtfire vibes, anyone?
The riotous Ahmed Ali Butt
The funny man surely knows how to keep the audiences attention-and laughs going. He's starred in some of the highest grossing films in Pakistan and has never shied away from unusual roles.
Most recently, he played the role of Maina, a female British event-manager in JPNA 2 and it's the kind of character most men would avoid. The actor himself talked to The News about the role saying, "Vasay and I go way back, and he knows that I've always wanted to play a woman. I've always been inspired by Dustin Hoffman (in Tootsie) or when Moin Akhter Sahab played Rozie so I think as an actor it's a very challenging task, to be able to convince the audience. Anybody can come out, playing a drag [role], we were very clear that we never wanted to go overboard." He explained that the idea was to keep Maina's "appearance" most of all "authentic."
A final word
There are not many actors who would take that approach towards playing a woman's role on the big screen and that too, with such panache.
These men are slowly but surely redefining the job description of a hero. Gone are the times when a handsome, hot-headed, Herculean man was the only option for a male lead. Modern problems require modern solutions. Similarly, modern damsels require modern knights-or none at all. We're so glad that the industry is making films and dramas that have the potential to churn out characters that are flexible, sensitive and one with the times. Now that's something we'd love to see more of.