The quote 'Art imitates life' suits the Pakistani drama industry perfectly. Since most of the people living in Pakistani society are a part of the joint-family system, our dramas have always been family-oriented. And within that family-oriented space, Pakistani dramas have told many classic stories that continue to be relevant and worth watching years after they initially aired. That is precisely why people all around the world, especially those belonging to the desi diaspora, gravitate towards watching Pakistani dramas.
As the world is evolving, the Pakistani drama industry has evolved too by exploring unconventional genres. However, it seems like the Pakistani drama industry has hit a roadblock when it comes to having classic stories that completely grip the audience's attention. Relatable family stories that used to be part of the classic Pakistani dramas have seemed to stopped existing. Apart from love triangles, sister rivalries, marriage problems, and extramarital affairs, the dramas just aren't exploring any other kind of family stories.
Classic family dramas
Pakistani dramas have a long history of showing quality content that people have watched with their families. Classic PTV dramas Alpha Bravo Charlie, Dhuwan, and Waris are still hailed as examples of quality Pakistani dramas because of the stories they told. The audience continues to relate to the stories of these classic dramas to this day.
Of the more recent dramas, Diyar e Dil, Durr e Shahwar, Aangan (ARY Digital), Qaid e Tanhai are a few names that explored the complex dynamics of joint family systems. Dramas like Aunn Zara, Akbari Asghari, and the Baraat series are some of the recent examples of the dramedy genre. All these dramas were focused on a family.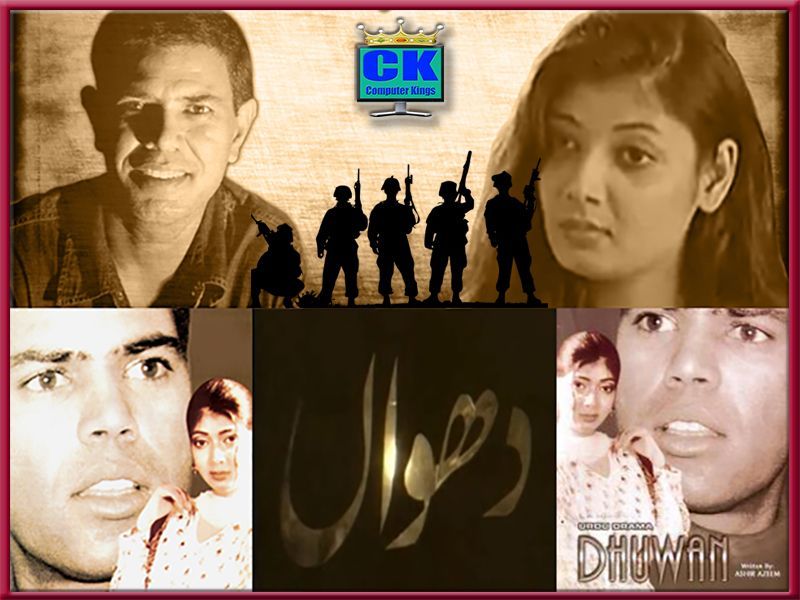 Maat was perhaps one of the first dramas that included the now-hated sister rivalry trope. However, it was handled in a decent and realistic manner. The audience didn't have a hard time connecting with the grey characters in Maat. Mera Naseeb had a very unique story revolving around two sisters. Dramas like Meri Zaat Zarra e Benishan, Main Abdul Qadir Hoon, and Sheher e Zaat dealt with the topic of an individual's connection to the Almighty. Kankar talked about domestic abuse but unlike the dramas these days, the female protagonist was shown to have self-respect and decided to separate ways from her abusive husband.
These are all just some examples of dramas that, despite dealing with different topics, all had the kind of content that makes them an enjoyable watch. Despite some of these dramas dealing with sensitive issues, they were all presented in a manner that was subtle than being too dramatically in-the-face and dragged beyond its limits. And that is why they continue to remain some of the beloved Pakistani dramas.
Who is responsible?
The audience has always criticized actors, writers, directors, and channels for producing monotonous storylines. However, they don't deserve the blame alone. People responsible for forwarding scripts should also be scrutinized. And in the current situation, it is the designated content department of every channel that is pushing forward and approving the scripts that are filled with problematic tropes and storylines than quality ones.
Actors, writers, and producers are being vocal about how any attempt at creativity is squashed by these so-called content heads who only want scripts that can fetch them the highest ratings. Fahad Mustafa has talked about the channels and the content heads demand the scripts be filled with dramatic situations. Faysal Quraishi had revealed in an interview with Sohail Javed about how the content is being approved by young people that mostly read monthly digests and want stories that have the divorces and the domestic abuse in them.
Umera Ahmed gave a quote to Instep News recently that echoed Faysal's statement about how content heads of various channels are not competent enough to identify good stories that can double as family entertainers. Sanam Saeed noted that while there have been groundbreaking dramas, she can't remember the last time she saw a classic drama since Daam, Zindagi Gulzar Hai, Humsafar, and Dastaan days.
A precarious situation
With streaming platforms slowly taking over the television industry, Pakistani drama makers need to do better. If they continue showing generic dramas, it wouldn't be far when television becomes obsolete. They should also allow content creators to have creative liberty, without restricting them for the sake of higher ratings. The recently premiered Ek Jhoothi Love Story had all the rights ingredients of a perfect family drama. However, due to the pressure faced by directors from TV channels, Mehreen Jabbar chose to stream the web series on a streaming platform and not on the small screen.
Pakistani dramas have always managed to tell classic stories while being family-friendly. However, the dramas that are being approved nowadays by the current content heads of channels focus too much on generating ratings than telling good stories. This is why the number of classic Pakistan dramas being produced has lessened so much in recent times. The content heads of the channels need to do better lest the number completely disappears in the coming future.